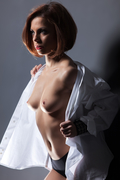 Post-hypnotic suggestions are commands you give to your partner while they're hypnotised which they then follow when they're awake.

These can be commands to become horny when you give them a particular signal, or to perform some act such as to flash you when you say a certain phrase.

The great thing about them is that they're instant whereas doing a full hypnosis session with your partner is going to take 15 minutes or more. If you both unexpectedly find yourself with some time, then a post-hypnotic suggestion - say for intense horniness - will start working as soon as you trigger it.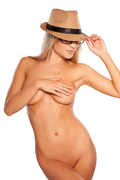 Sexy striptease

You can give your partner a post-hypnotic suggestion that when you play a certain song to them they'll stop whatever they're doing and get up and do a sexy striptease dance for you. You can elaborate this and also tell them particular moves you want them to make. Add icing on the cake by telling them that doing the striptease makes them very horny and the scene is set for much enjoyment by all.

They also don't need to remember that they've been "programmed" this way. When the music starts and they find themselves stripping, they'll be completely surprised.
The
how-to book for
Erotic Hypnosis
Look Into My Eyes
Post-hypnotic suggestion can be a little tricky to get right. Firstly, you need to get your partner into quite a deep trance for some of them to work. Secondly, you need to script them carefully so that your partner doesn't get triggered at the wrong place or time such as them starting to bark like a dog when someone happens to mention dog food in the pet aisle at the supermarket.
Fortunately,
Look Into My Eyes
explains how to get post-hypnotic suggestions right, what to avoid and has lots of examples for you to try. As you get more experience the sample scripts in the book can form the basis for trying your own ideas.
Post-hypnotic suggestions are great tools for you, the hypnotist. They let you set things up in advance while your partner is hypnotised, and then you can enjoy the fruits of your labour once they're awake.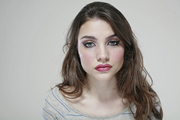 Autotrance

A very useful post-hypnotic suggestion to give your partner is that they go into a trance the instant you say a certain phrase. This saves you actually having to do a full induction with them every time and, of course, you can then hypnotise them whenever you want.